Before Covid Lockdown
Stop 1
'Take her to Buc-ee's!', said Vanessa, Chris' sister-in-law, while confirming the details on visiting their lake house.  I had no idea what it meant but while we were driving to Lake Cypress Springs for a weekend and on our way there I saw some funny signs with a cartoon beaver logo. The messages were something like 'You can hold it – only 7 miles', 'Let us plan your next potty – 50 miles', 'Don't stay thirsty, my friends' and then we stopped at a huge gas station which had the eager/surprised/curious beaver face sign.  It made me smile and think that it would definitely be my cup of tea, whatever it is. And this cracked me up🤣


To be honest, I thought it was a fun store for kids. And when we entered it there was a feeling of being in a theme park, loud music playing with hustle and bustle, announcements, employees being super friendly and chatty. The toilets had hilarious signs like  'Your throne awaits' and many more. The  vast space filled with food, drinks, snacks, clothes, souvenirs, everything you need and don't know that you need. Silly things. Serious things. Useful and less useful stuff. We had super fun looking around, finding unusual and some unknown products, bought some souvenirs and pecans and continued our journey to the lake. 
Apparently, there are more than 40 Buc-ee's gas stations/stores in the US and the largest one is more than 6,000 m2.
One of the web sights says: 'No road trip through Texas is complete without Beaver Nuggets and Dr. Pepper Icees, which you can only find at Buc-ee's. The sprawling chain of gas stations/convenience stores/mega marts that boast the best kolaches, tasty barbecue, and cleanest restrooms in the country is a fixture in the South.'
It definitely is not a Croatian type of a gas station, I can tell you that much!
One more thing is the fact that their marketing team tries really hard to get your attention, and they always succeed!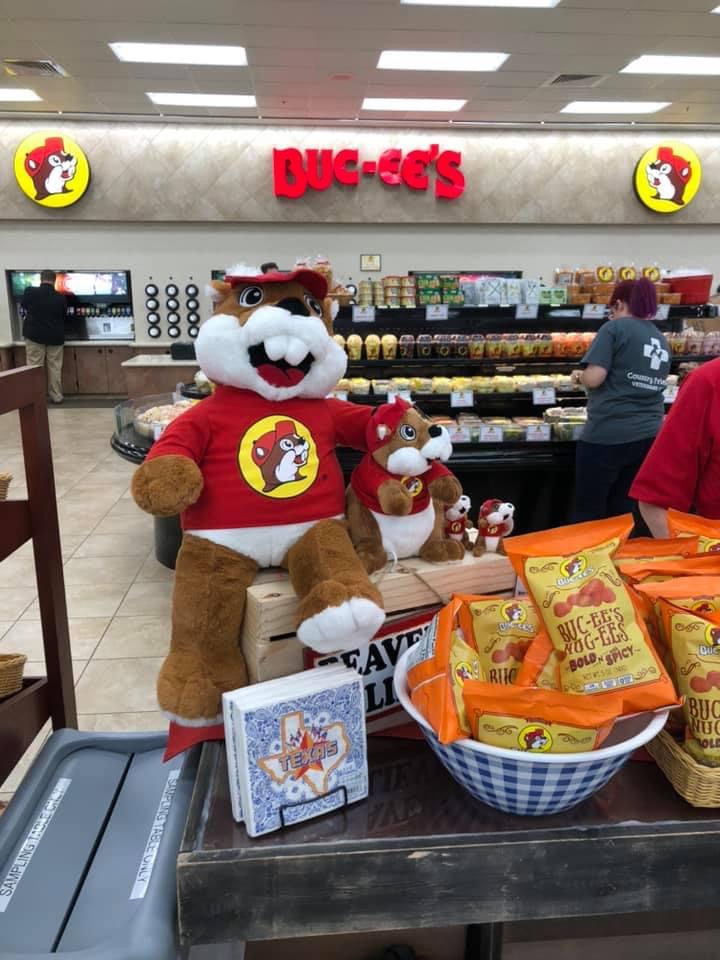 Stop 2
Lake Cypress Springs
Still laughing and commenting on the Buck-ee's experience, we were slowly approaching the Lake House owned by Chris' brother and sister-in-law.
"Twice named 'Most Beautiful Lake in Texas' by D Magazine, Lake Cypress Springs lies just south of Mount Vernon. A paradise for fisherman and aquatic recreation alike, this beautiful, pine tree-lined lake is stocked and overflowing with walleye, black bass, and catfish.' It is a 3,461-acre (1,401 ha) reservoir in northeast Texas, approximately 90 miles (140 km) east of Dallas, Texas.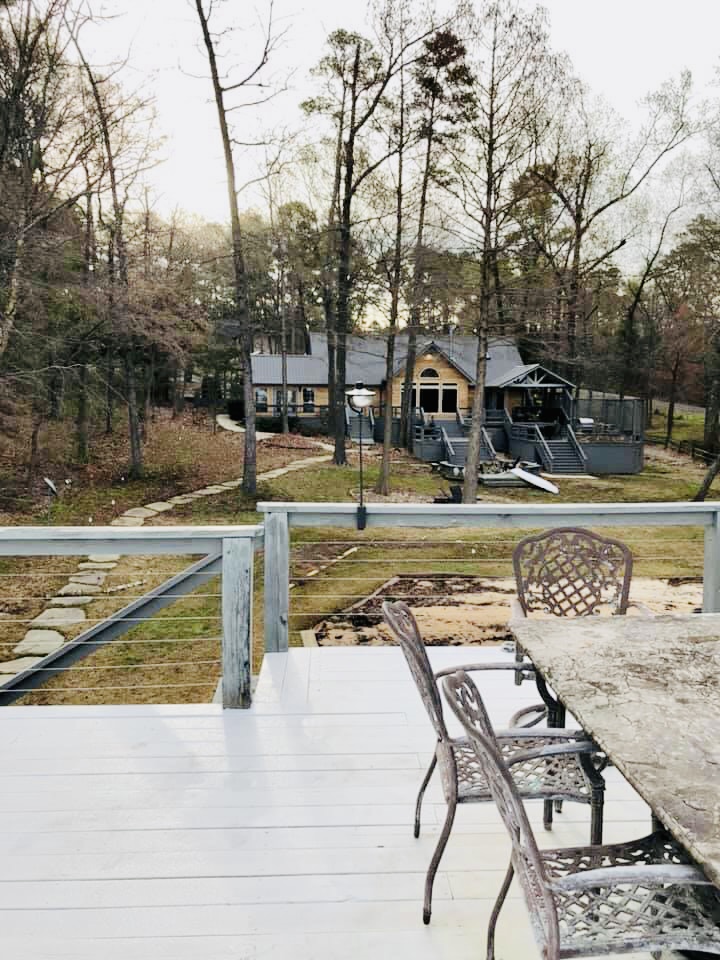 You can swim on a sandy beach, go fishing or just enjoy the view and the serenity of the place. We chose the latter. Some wining and dining, a short walk and coffee on a deck with spectacular views and plenty stories to share. The lake house is a beautiful building with everything to make your stay memorable and welcoming. It was another Texan first, which left me speechless.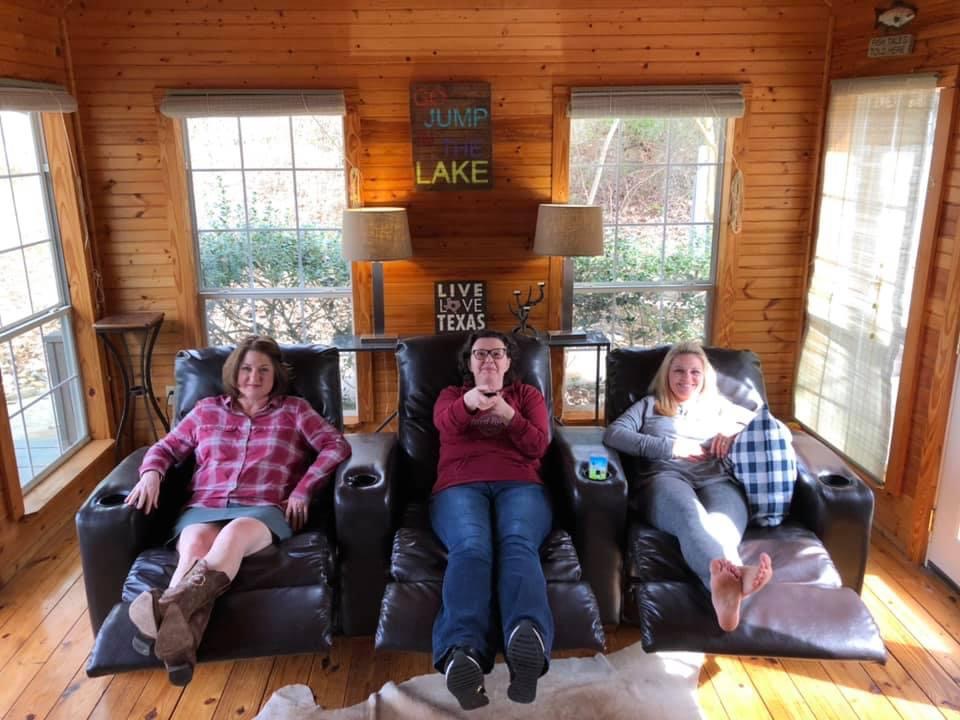 Stop 3
Mount Vernon, Texas
The City of Mount Vernon is located in Franklin County, Texas.
The city is situated 104 miles east of Dallas. Its population is about 2,500 residents as of the 2020 Federal Census.
Mount Vernon has all the ingredients for the perfect getaway – hotels, relaxing B&Bs, historic homes, antique shops, festivals, museums and more, just a stroll away from a historic, alive downtown. It also features an active arts community, and birding and nature tourism.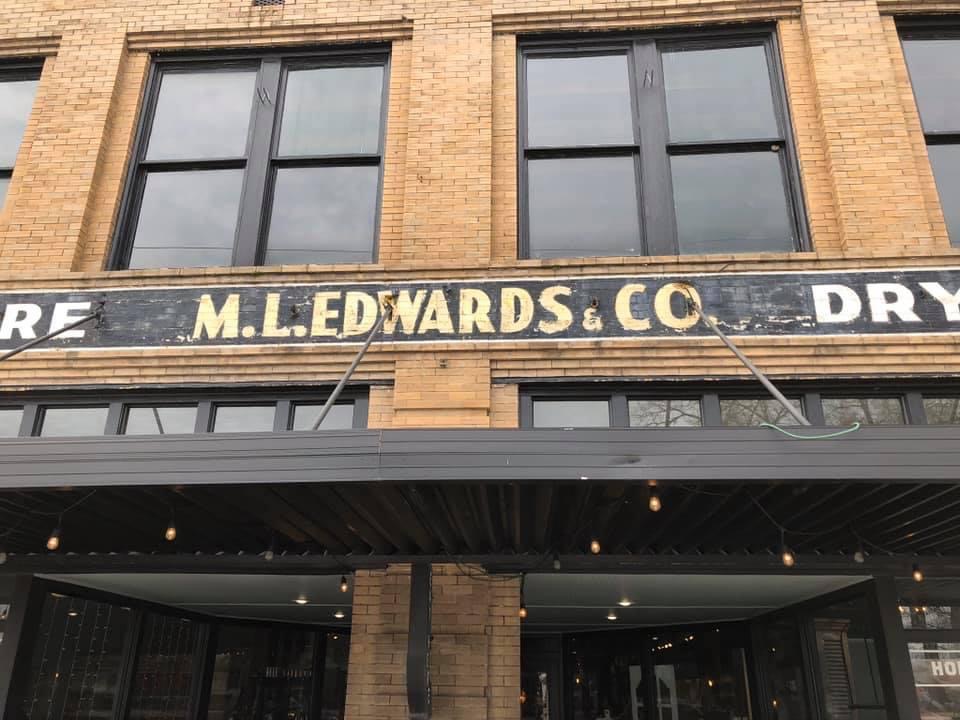 We had lunch at Tag's Hometown Bar & Grill – at ML Edwards, i.e. ML Edwards & Co, which is a historic general store, cafe and private event venue.
First established in 1900, ML Edwards began as a hardware store, expanding over time with dry goods, clothing, furniture, antiques and other items. It also served as the town's licensed undertaker, up until 1946.
Operating as a family-run business for three generations, the store has been an integral part of the town's history. In 2016, the Edwards began a new chapter and sold the store to the Ostertag family. And Greg Ostertag used to be an NBA player.
A major remodel was completed in 2017, in cooperation with the Texas Historical Commission, and the building has since been nominated for the National Register of Historic Places. The general store is now home to retail goods, a café, and an event space, and continues to operate as ML Edwards & Co.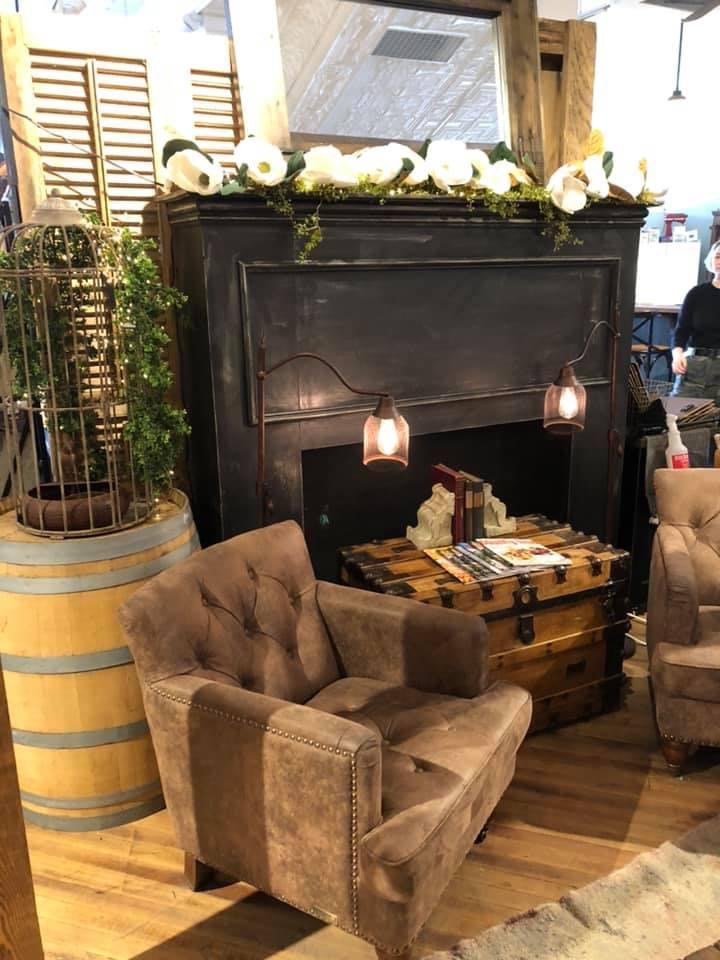 This is the place where I learned that when you tip with a credit card, you write the amount you wish to tip on your receipt, then sign the receipt to confirm the total amount (tip + bill) to be charged to your card. Unlike cash tips, credit card tips are processed and paid out to the service provider at a later date.
We visited Emporium on Lower Main, a BUY-SELL-CONSIGN Curated consignment specializing in mid century modern, vintage, boho, used & rare, weird & funky! Furniture, housewares, decor, books, music, art, clothing, jewelry and more! It was just a few days before St Patrick's Day, so the shop window caught my eye. And some of the vintage goods made my jaw drop. I wanted to buy all of it.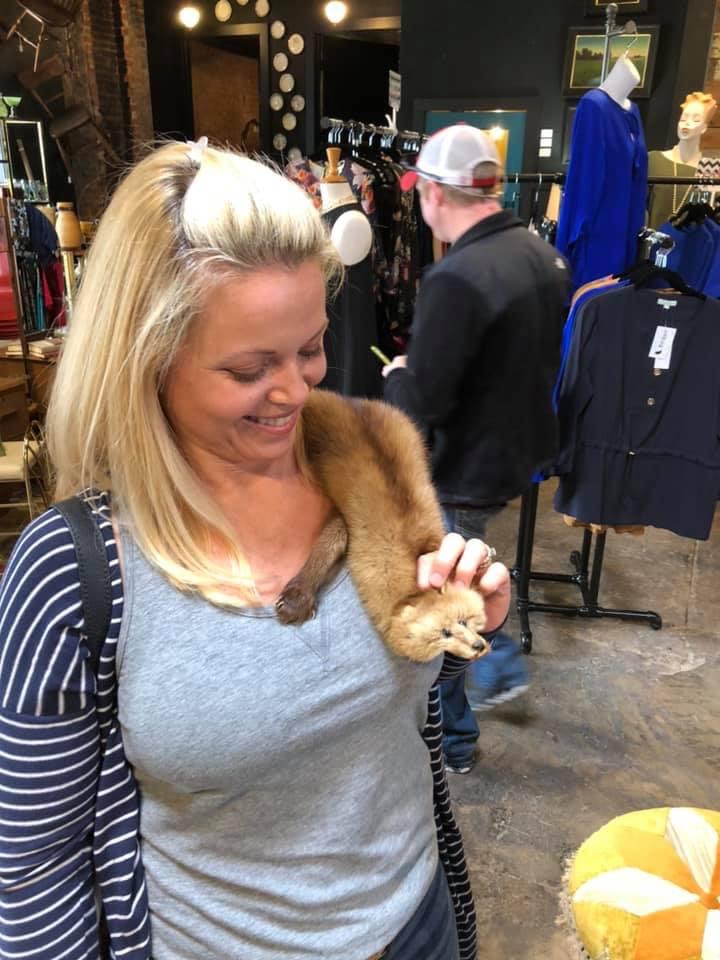 Stop 4
Sulphur Springs
Sulphur Springs derives its name from the fact that when the area was first settled, there were many springs of sulphur water.
The downtown district features a variety of local shops, dining experiences, and an overall cultural expression about the community.
Sulphur Springs also now has a new attraction that's both whimsical and practical; the only see-through public restrooms in the United States – built with one-way mirrors so people inside can see out, but those outside cannot see in.
We did not go to the toilet, though!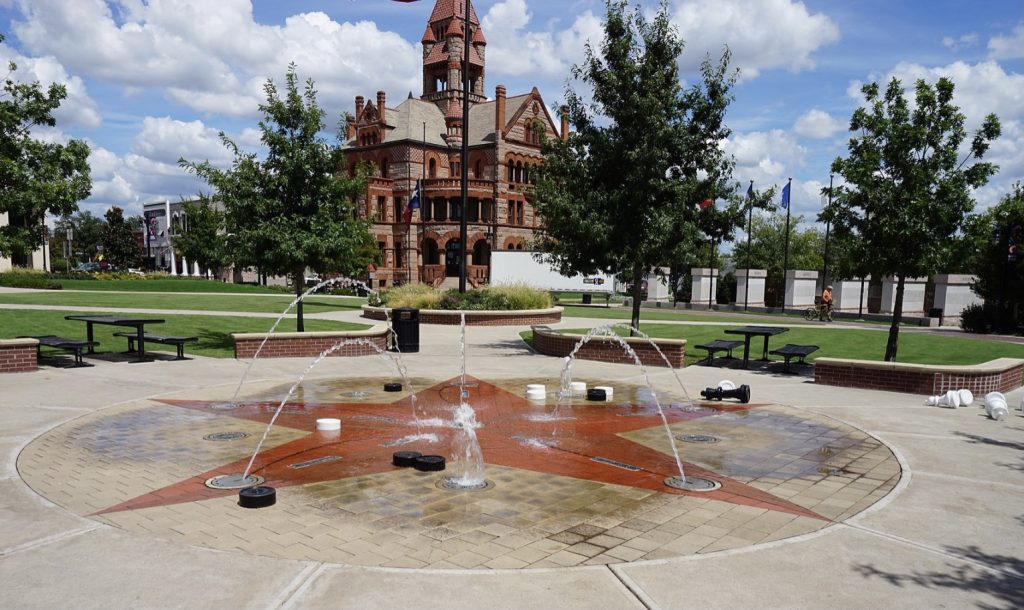 The photo shows Courthouse Square with a lighted, interactive fountain in the shape of the Texas star. Next to it there is a chess area whose parts and pieces you can see scattered around the fountain. Well, the same happens everywhere – was it done by nature forces or human hands!? We'll never know, will we?
The Magic Scoop ice cream Ice Cream Parlor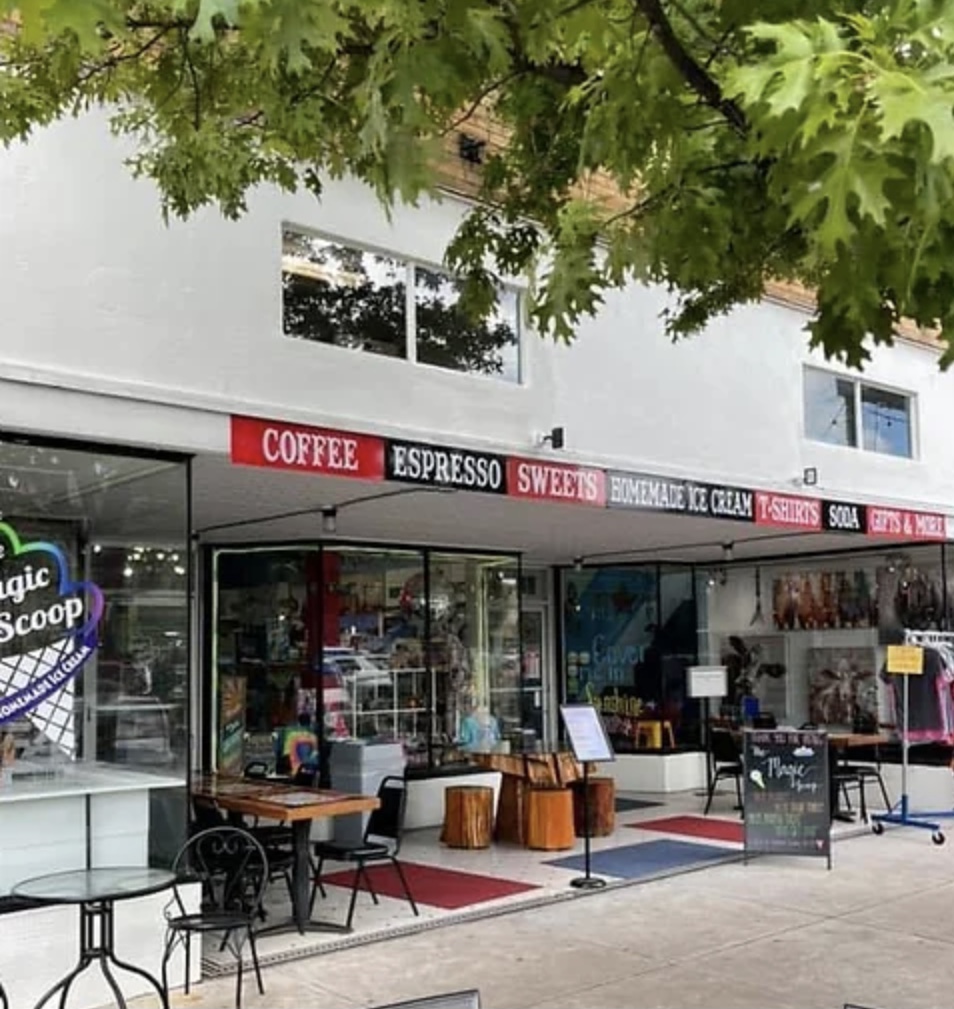 "A unique spot where you can enjoy homemade ice cream that's made onsite, and shop for nostalgic toys and candy and other gift items. All of this is offered in a restored 100 year old building that customers describe as welcoming and comfortable. We are located in historic downtown Sulphur Springs, where there are great places to eat and shop. Stop on in and enjoy the sweet things in life! "Taste the Magic!"
There are 25 different flavors and many toppings to choose from. Coffee served with all sorts of combinations – ice cream/ toppings/ milk etc. Yummy!
Strolling around the town we spotted this! Blanchard Police Car! Not sure why it was there.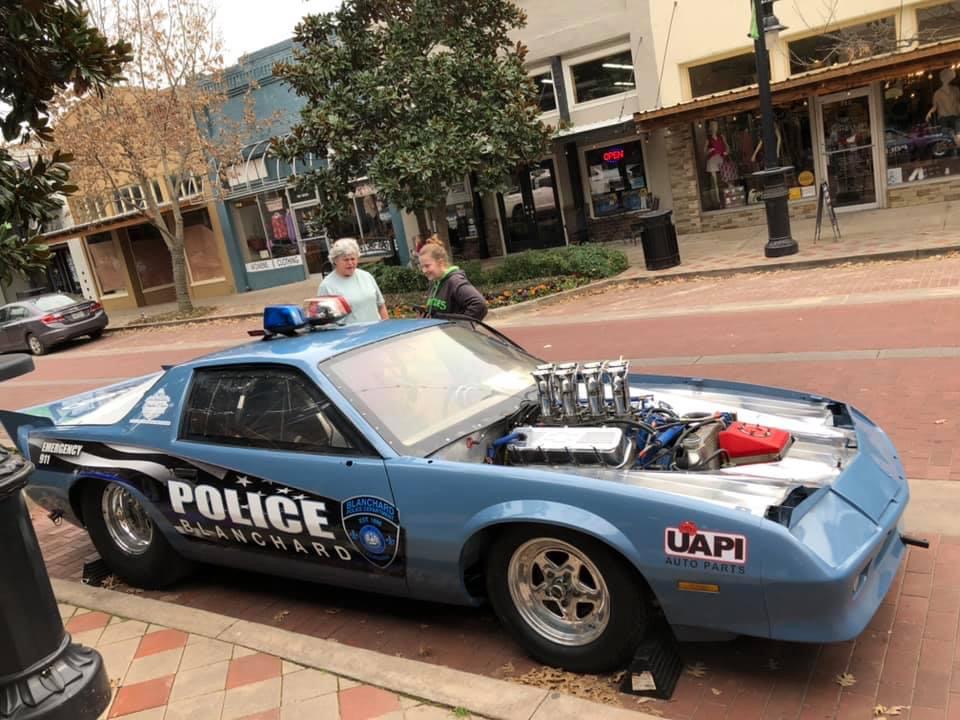 And cars are not something I am passionate about, but this one caught everyone's eyes.

Emergency Stop 5
Random gas station because we ran out of gas! Adventures are not meant to be boring, right? 😂
To be continued