Texas Firsts – Part 1
Dreams do come true
As a child I was watching cowboy movies and my secret loves (not so secret anymore) still are country music and cowboy movies. While I was watching or reading about Cowboys and Indians I was dreaming of being there, just admiring the most beautiful landscape, endless prairies, insurmountable mountains, rushing sounds of rivers and indistinct cries of animals, known and unknown to me. I even had a reoccurring dream where both Indians and Cowboys were chasing me through the desert.
And believe it or not, the pinnacle of my childhood was when my mum taught me to do embroidery and bought me thread to make a portrait of Winnetou and his sister Nscho-tschi when they were little children. (Evidence below.)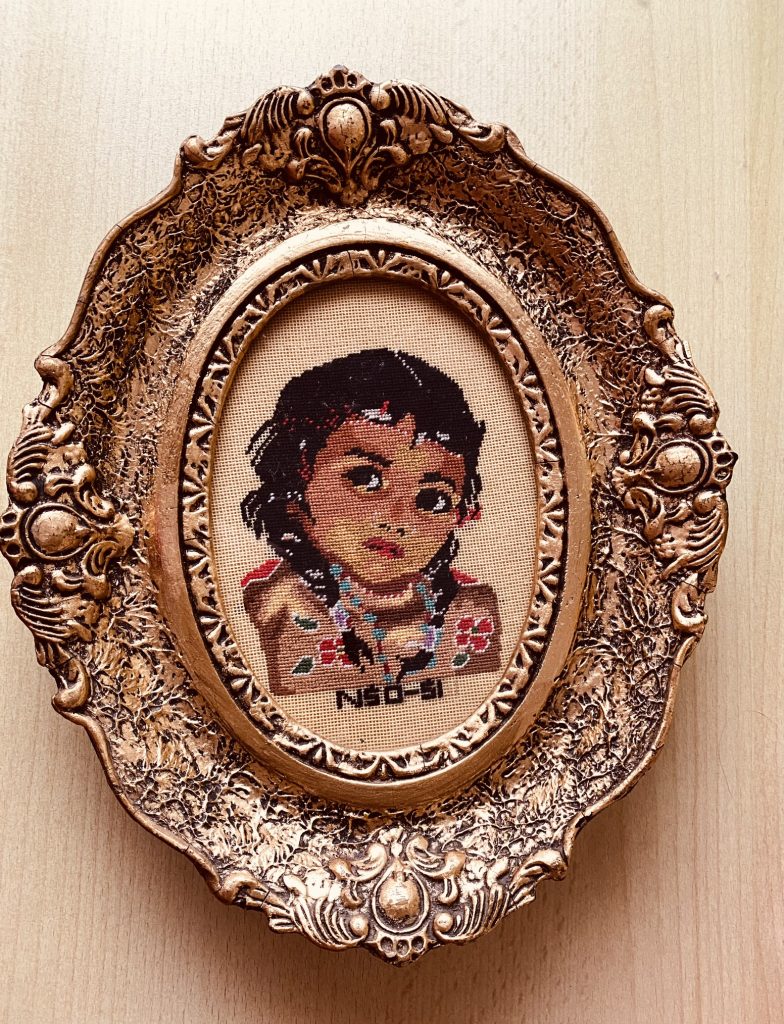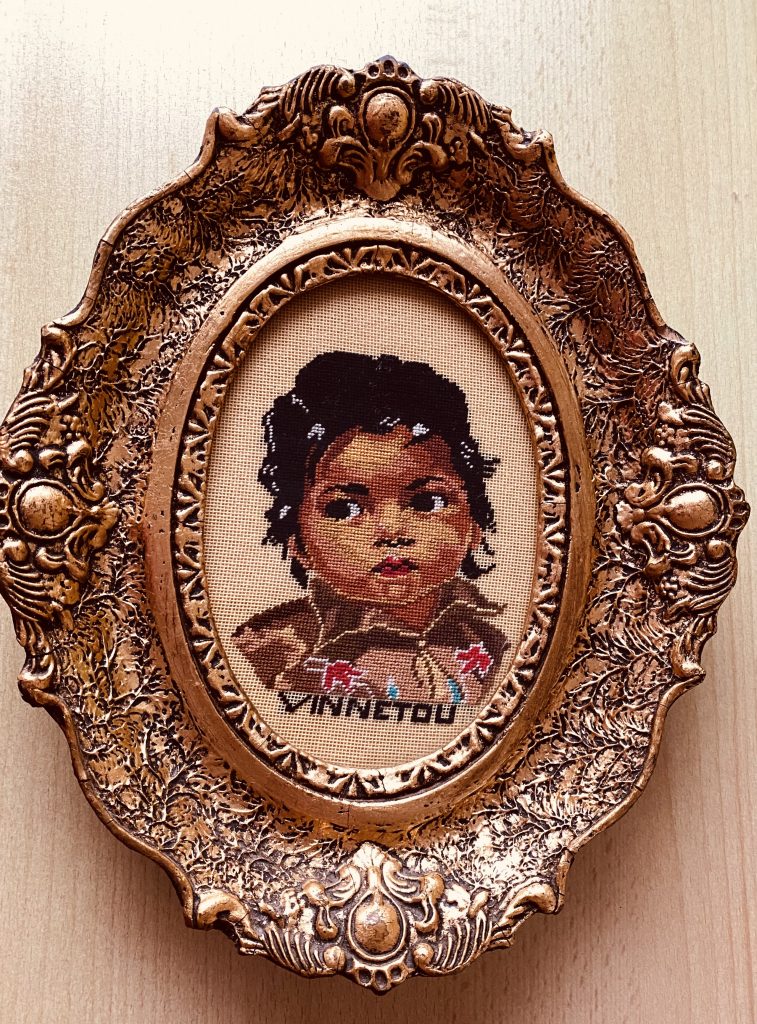 And if you didn't know, Winnetou was filmed at Plitvice Lakes, one of the most beautiful and stunning places in Croatia, which Chris, my friend from Texas, visited and fell in love with.
My favourite cowboy was John Wayne! And the river? Of course it was Rio Grande! The best song? Now, don't laugh! Definitely Islands in the Stream by Kenny Rogers and Dolly Parton. Second best is Take me Home, Country Roads by John Denver. There are more but I'll leave it at that for now.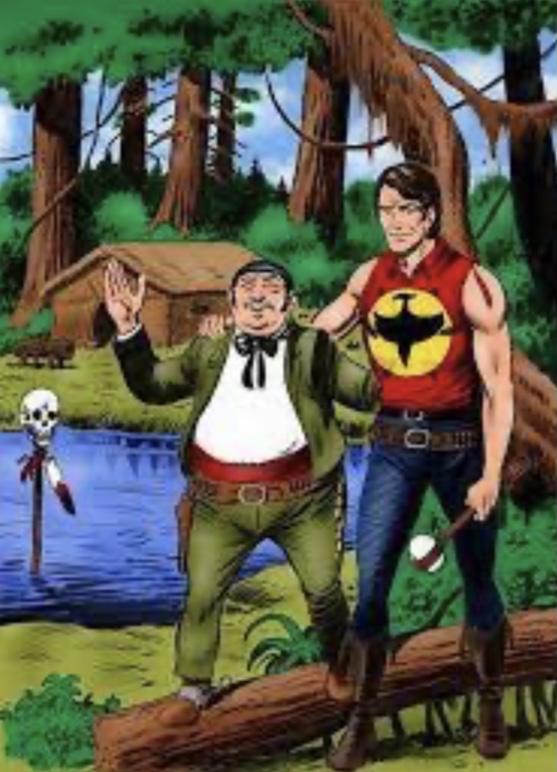 Also, I must not forget my favourite comic – Zagor. He is a fictional character living in a fictional forest named Darkwood, located in north eastern United States. His name Zagor comes from his Indian name "Za-Gor Te-Nay", whose fictional meaning is "The Spirit with the Hatchet". He was formidable gunfighter, infallible with hatchet, agile and handsome. His best friend and companion was Chico – Felipe Cayetano Lopez Martinez y Gonzales – short, obese, bumbling but kindhearted Mexican, whose name we loved so much that we still remember it. My whole generation was buying all the issues of the comic and even collecting them. There, now you know all the secrets of my childhood. I'm joking, not all of them.
Anyway, back to Texas.
March 2020
After landing in Dallas and meeting Chris' family, the next day started with maps on the table, laptop turned on for booking places to stay, towns to visit, events to attend, discussing what to bring and what not to forget. Not to mention that I had already bought 3 tickets for NBA game and it was supposed to be Dallas against Houston. But sadly, the phrase 'Houston, we have a problem!' became reality. The game was cancelled, i.e. postponed so my NBA game was not happening. My country music concert not happening either. And we got FREE tickets! (Details in one of the next stories). My stay in Austin for a few days cancelled. Even the thought of going to Nashville was stopped because there was a storm and part of the town was badly damaged so Chris and I resorted to our creativity and try to book some other things that we could do without being exposed to crowds, and to something that now we call unbelievable and incomprehensible. The pandemic that stopped the whole world for a considerable period of time.
But I got to have my firsts BCLD- Before Covid Lock Down
Stop 1 – Visiting a Cowgirl museum for the first time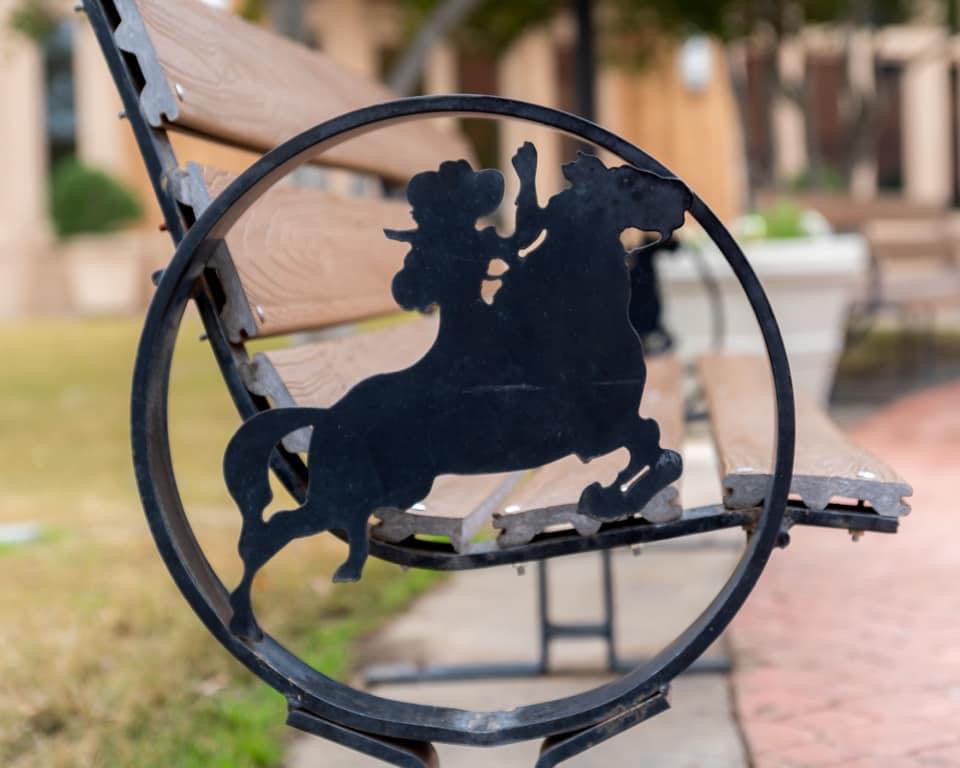 Fort Worth
The National Cowgirl Museum and Hall of Fame is the only museum in the world dedicated to honoring women of the West, and from around the world who have displayed extraordinary courage and pioneer spirit in their trailblazing efforts.
Currently, the museum's archives house more than 4000 artifacts and information about more than 750 remarkable women.
It was opened in 1994 in its permanent home – Fort Worth's Cultural District. It spreads over 33,000 square-feet.
The 248 National Cowgirl Hall of Fame Honorees include pioneers, artists, writers, entertainers, humanitarians, business women, educators, ranchers and rodeo cowgirls including: Sacagawea, principal guide for the Lewis and Clark expedition; painter Georgia O'Keeffe; potter Maria Martinez; writer Laura Ingalls Wilder; sharpshooter Annie Oakley; Enid Justin, who created the multi-million dollar Nocona Boot Company; Hollywood icon Dale Evans and U. S. Supreme Court Justice Sandra Day O'Connor.
In honor of my first ever cowgirl experience, we designed our own cowgirl boots, tried to ride a bull (a small one🤩), took hundreds of photographs and I realized that the only cowgirl I had ever heard of was Calamity Jane. Always learning. Fantastic experience.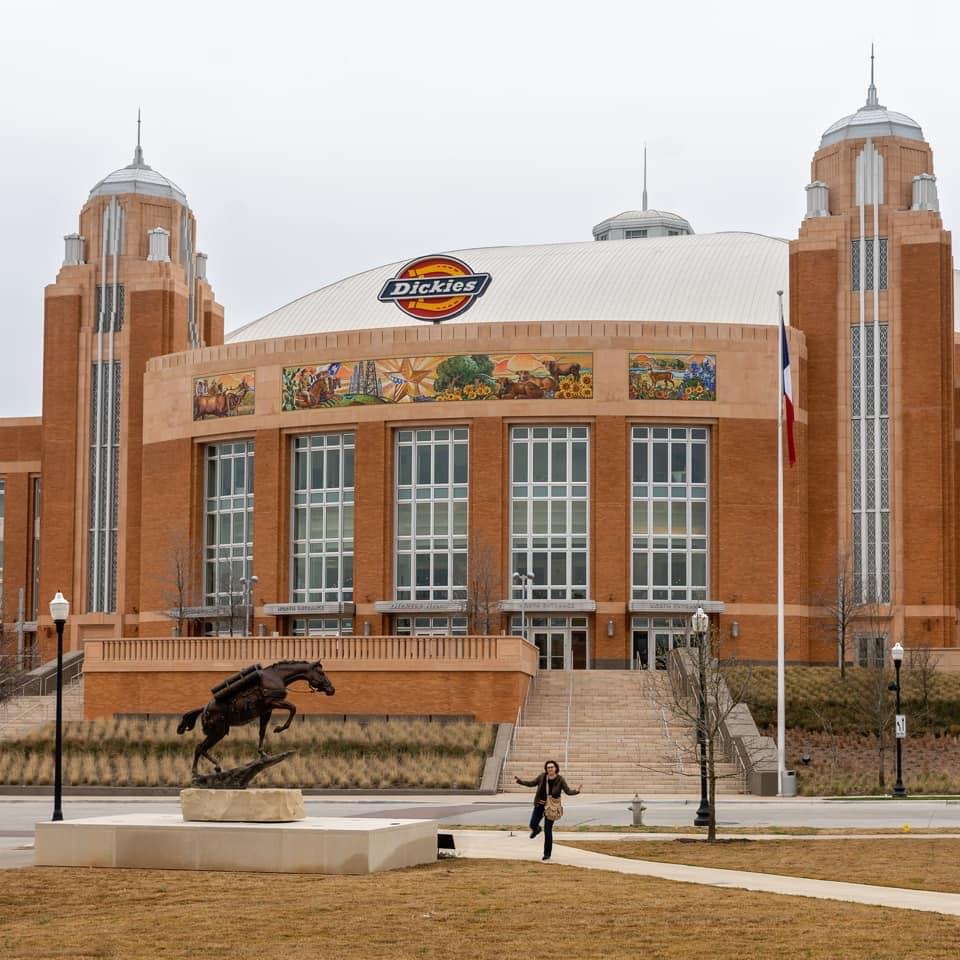 Stop 2 – Eating Texan food in a restaurant for the first time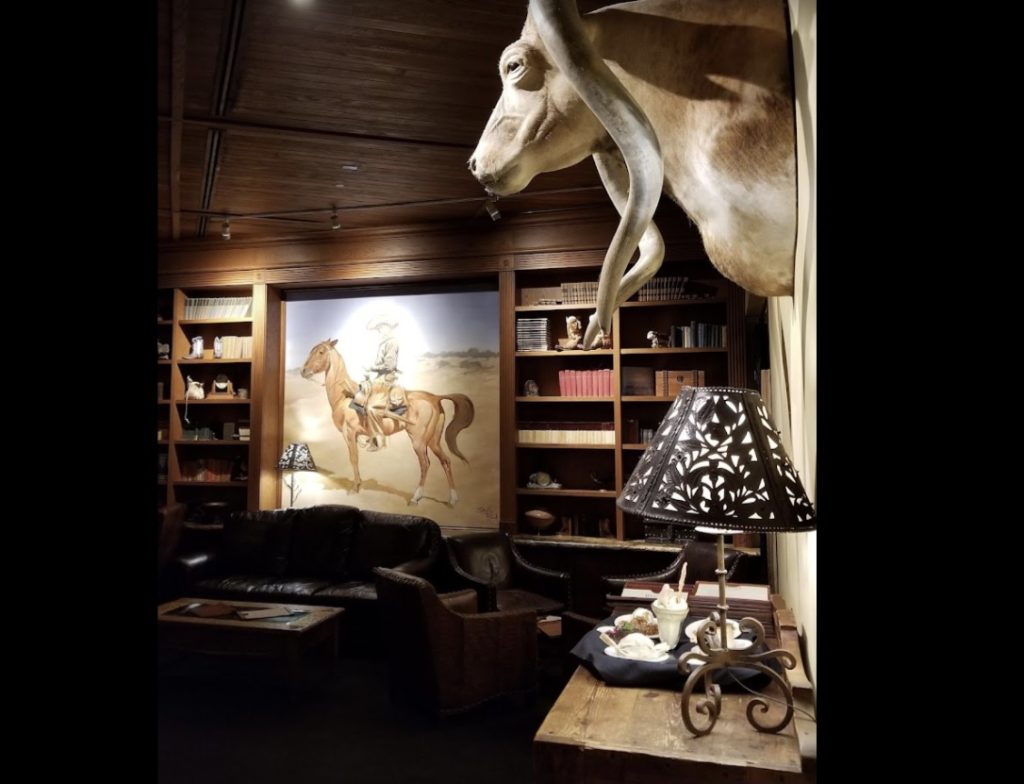 Reata Restaurant & Rooftop
Spacious and multi-level venue offering a genuine Texas experience. Nestled in downtown's Sundance Square, Reata is a truly impressive venue, set over 4 stories and occupying nearly 20,000 square feet. From main dining room to the rooftop bar and dining patio, Reata Restaurant comes dressed in a rustic Western-style decor and serves some of the best that Southwestern food has to offer. From tamales (our meal on the photo below) and calf fries (bull testicles) to Blackened Buffalo Rib Eye and Chicken Chile Rellenos. All complemented with an extensive and unique selection of wine, cocktails and beers.
And if you think we have not tried most of it, (not the testicles, though) you are wrong. We even got a VIP treatment with a real cowboy presentation of the meals.
There was so much delicious food that we had to take plenty leftovers home.
And from the rooftop terrace we saw Hilton Fort Worth (formerly Hotel Texas) where President Kennedy spent his final night before going to Dallas. (Visiting Dallas to follow).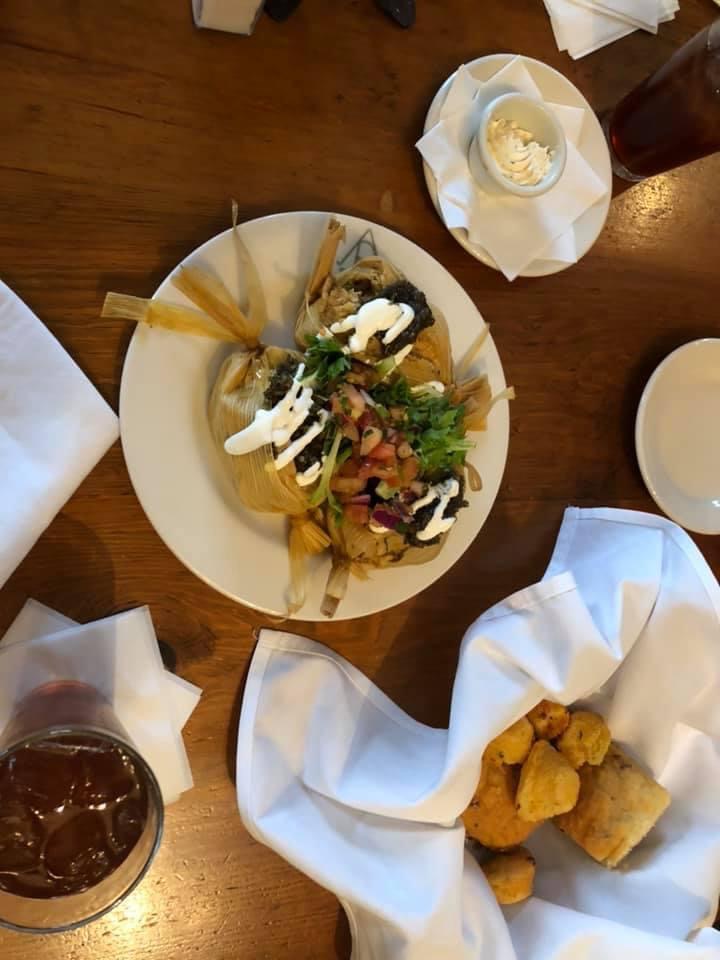 Stop 3 – My first shopping
Parts Unknown – a Texan clothes store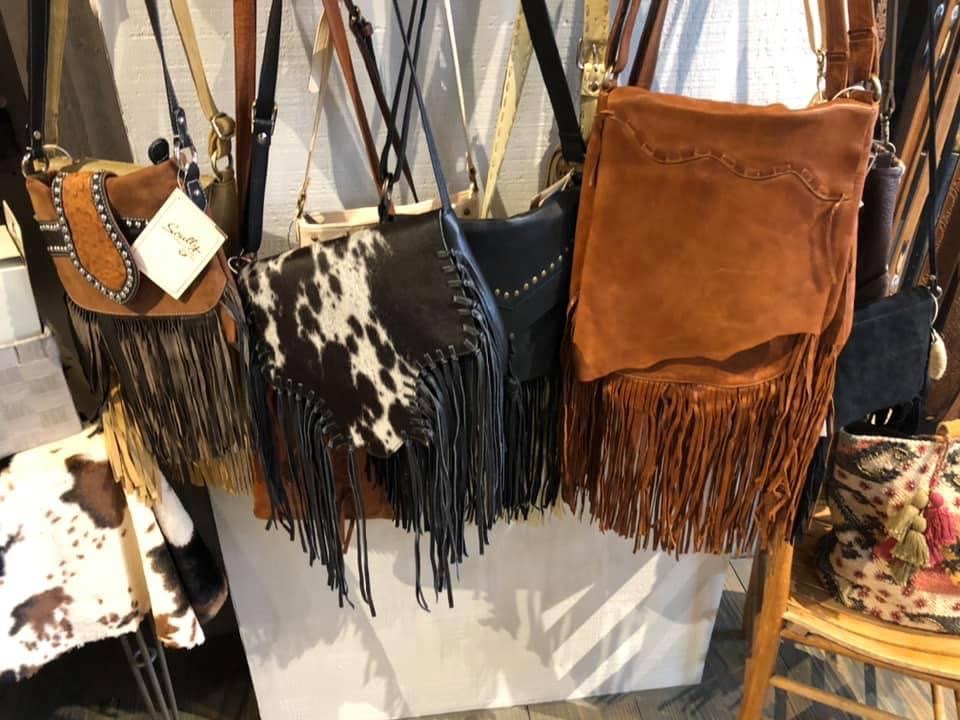 Impressive selection of shirts, skirts, dresses, pants, jackets, boots, scarves and more for Texans who appreciate well made clothes at competitive prices.
And then I was greated by all the most famous people from Texas, in paintings, cards, posters, woodwork, photographs (Buffalo Bill and Jessie James are just some of them), murals – legendary scenes and memorable merchandise all around me. The mural in the photo below is The Chisholm Trail, a trail used in the post-Civil war era to drive cattle overland from ranches in Texas to Kansas railheads. The trail was established by Jesse Chisholm, a Cherokee merchant, and his friend Black Beaver, a guide and rancher, who collected and drove numerous cattle along the trail to Kansas, where they could be shipped east to achieve higher prices
Heaven for a girl who loves everything country.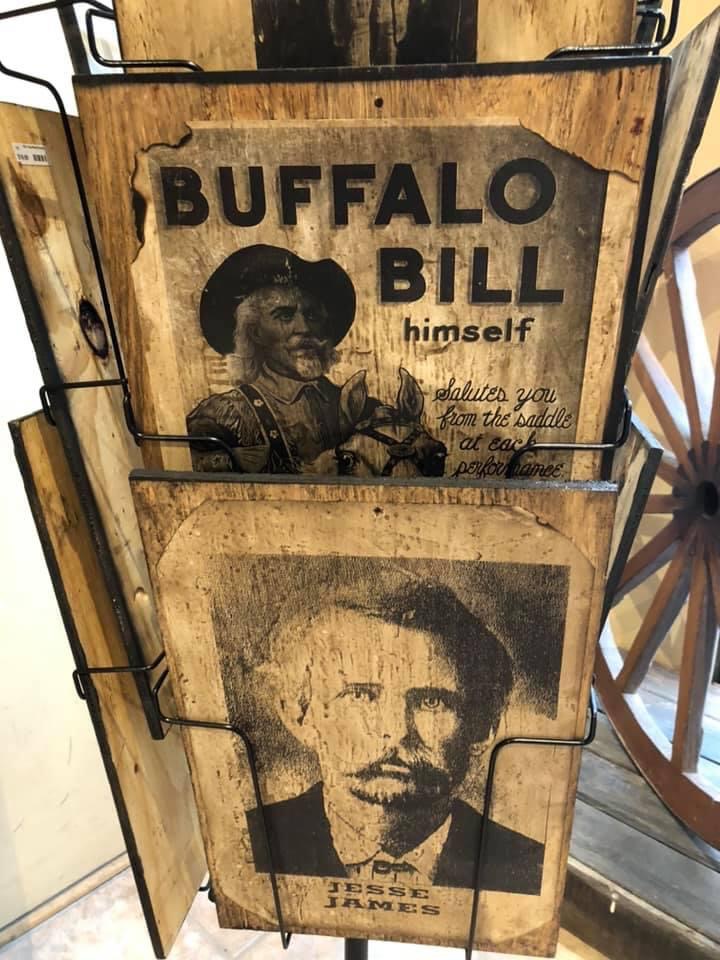 To be continued.